Find the perfect floor plan
Our beautiful apartments have quality options to make you feel at home.
Live the Way
You've always wanted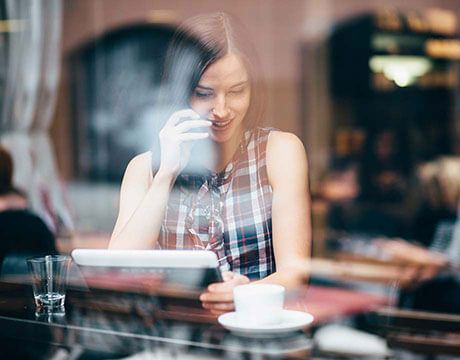 Harrison Township Apartments
March 25, 2020
Dear Resident:
The coronavirus/COVID-19 pandemic has disrupted our daily lives and the economy. Although the Governor's "stay-at-home" health order is necessary to control the spread of the virus, we understand that it's a hardship for many of our residents. We hope the following information is useful as we ride out the pandemic together.
Routine maintenance will be reduced
In order to comply with the need for social distancing, we are limiting routine maintenance. We will continue to provide essential services to keep your unit and common areas safe. Accordingly, until further notice, property management will perform only emergency maintenance necessary to protect residents' health and safety. Emergencies include: no hot water, no heat (this will be a case-by-case basis depending on outside temperatures), no electricity, serious water leak, refrigerator or stove not functioning, backup in drain or toilet, smoke or carbon monoxide detector malfunction, unsecured apartment or any other health and safety related items. If you're unsure if a maintenance request is routine or an emergency, please contact your property manager.
Continue your rent payments
While certain eviction hearings have been pushed back during the crisis. We urge you to continue paying your rent on time as required by your rental agreement, to help us maintain your building and to avoid late penalties or disruption in your housing. Please note that we encourage you to pay your rent via our online portal and to help with this, we are waiving a number of fees usually connected with such online payments. We have also set up a drop box onsite, in case you cannot pay online. If you are unable to pay your rent on time, please contact your property manager immediately to allow us to develop a payment plan. Please let us know before your rent is due.
Thank you
Our homes are central to our lives while we are required to stay at home. We appreciate your patience with our reduced maintenance and look forward to returning to our regular schedule. Please visit cdc.gov/coronavirus to find resources and other useful information.
Sincerely,
Property Management
Looking for Harrison Township Apartments? Look no further. Heritage Apartments offer comfortable living in a ranch-style home designed to fit your lifestyle. Our apartments for rent in Harrison Township feature side-by-side
floor plans
— which means no neighbors above or below! We offer studio apartments and one- and two-bedroom floor plans to meet your needs. Our homes incorporate maximum storage, use, and functionality into their design without sacrificing finishing details and apartment amenities like high-speed internet, in-apartment washer and dryer hookups, and private entrances. We cater to privacy with individual fenced patios, where you can expand your living space into the outdoors. Relax after a long day with your favorite book, dine alfresco, or simply take time to sip a drink on the patio at the end of the day.
Experience the satisfaction of living in an area with mature shade trees and landscaping. Take time to enjoy the nearby biking trail or simply take a walk through the neighborhood. Our
location
is convenient to access both I-94 and Metro Parkway, so wherever you're headed — whether you're taking a daily commute or heading out for vacation — it's easy to get to where you need to be.
Nearby shopping, dining, and entertainment options are another reason to choose our apartments in Harrison Township, MI. We are near Freedom HIll, Metro Beach, and Lake St. Clair, and we're also within the district boundaries for L'Anse Creuse schools. We provide pet-friendly homes that welcome your furry, feathered, or gilled friends to our apartments. (We accept dogs, cats, birds, and fish in our apartments. Check out our pet policy on the right side of the
amenities
page for details. Check out our
photos
or
contact us
to set up a personal tour soon to see Heritage Apartments — an amazing place to live — in Harrison Township.
Apply online
today!